Community Profile
Our Lady of Sorrows, Arkham
Doll Adventures
Free Account
Created on 2012-10-28 00:14:19 (#1765142), last updated 2016-12-31 (38 weeks ago)
19 comments received
60 Journal Entries, 53 Tags, 0 Memories, 1 Icon

About

Mini Bio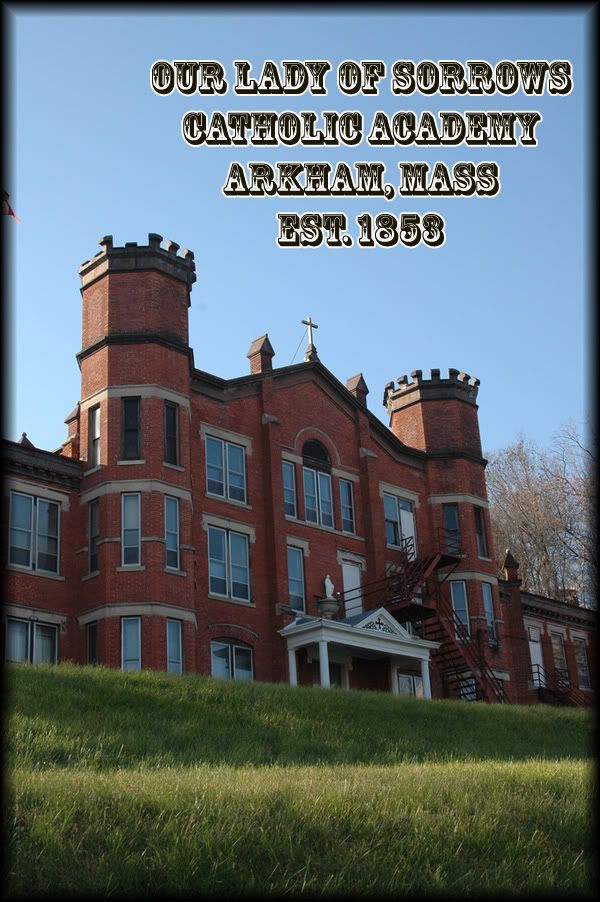 Our Lady of Sorrows is the Miskatonic Valley's premier institute for Catholic education. Our goal is to provide our students with a solid foundation of academics, athletics and spiritual enrichment, free from the fearful miasma of horror that continually engulfs our unfortunate locale. Parents may be assured that their children will not be exposed to the unspeakably evil rites of the Cult of Cthulhu, the minions of Hastur or the Esoteric Order of Dagon.
Our proximity to Miskatonic University allows us access to one of the finest libraries in the Americas, as well as occasional visits and lectures from the University's faculty.
This community is a record of student communication, so only the moderator will be given posting access. Any who care to may watch the community and enjoy our students' thoughts and adventures!
Image made by
eLouai's Candybar Doll Maker
. Dolls featured in this blog are made by
Blue Fairy
and owned by
reynardine
.

Connect
abjd
, angel region,
anime
,
arkham
,
asian ball-jointed dolls
,
ball-jointed dolls
,
bjd
,
blue fairy
,
bluefairy
,
bpal
,
catholic
,
cthulhu
,
doll
,
dollfie
,
dunwich
,
hujoo
,
innsmouth
,
kid delf
, little fair,
lovecraft
,
luts
,
manga
,
mini super dollfie
,
msd
,
necronomicon
,
our lady of sorrows
,
shoggoth
,
tiny fairy
, タイニーフェアリー
Administrators

Linking
To link to this user, copy this code:
On Dreamwidth:
Elsewhere: